Here users can view all departments that have been added to the organisation. The user with the role of "Company Admin" may delete departments. Other users can only view the information. A number of steps are taken to manage departments.
Step 1: Click "My Company" in the main menu. A submenu will appear on the left.
Step 2: In the submenu on the left, click on "Company Details" and then on "Departments".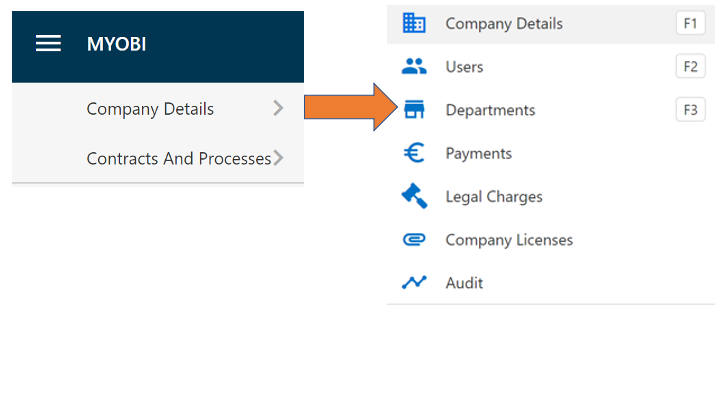 Step 3: Click the "Delete" button to add a new department. Fill in the data and click on "Save" to save the data. The department can now be selected with a user.