Adding new users to the own organisation can only be performed by the user with the role of 'Company Admin'. It is of course always possible that multiple users have the role of Company Admin in the organisation. The following steps are taken to add users.
Step 1: Click 'My Company' in the main menu. A submenu will appear on the left.
Step 2: In the submenu on the left, click on 'Company Details' and then on 'Users'.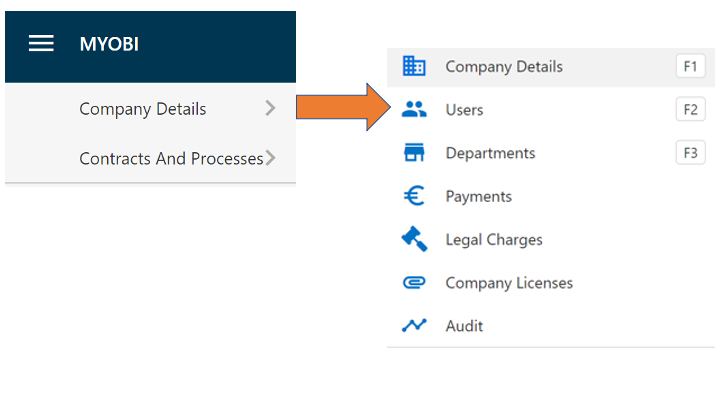 Step 3: If the role of Company Admin has been assigned, it is now possible to add a new user. To do this, click on the "New User" button and go through the screens that follow.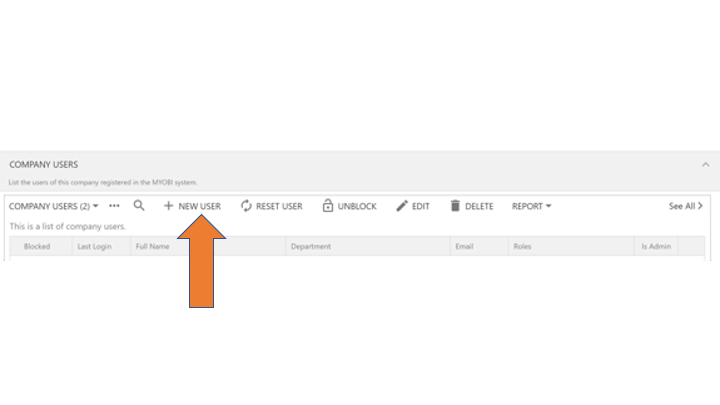 Step 4: Enter the information of the user in the 5 screens that follow. After each screen, click "Next" to open the new screen. Minimum information required is the name, mobile number, unique e-mail address and role assigned to the user.
After all necessary data has been added, click on "Save". The new user will now receive an e-mail with a registration link and an activation code on the entered mobile number.